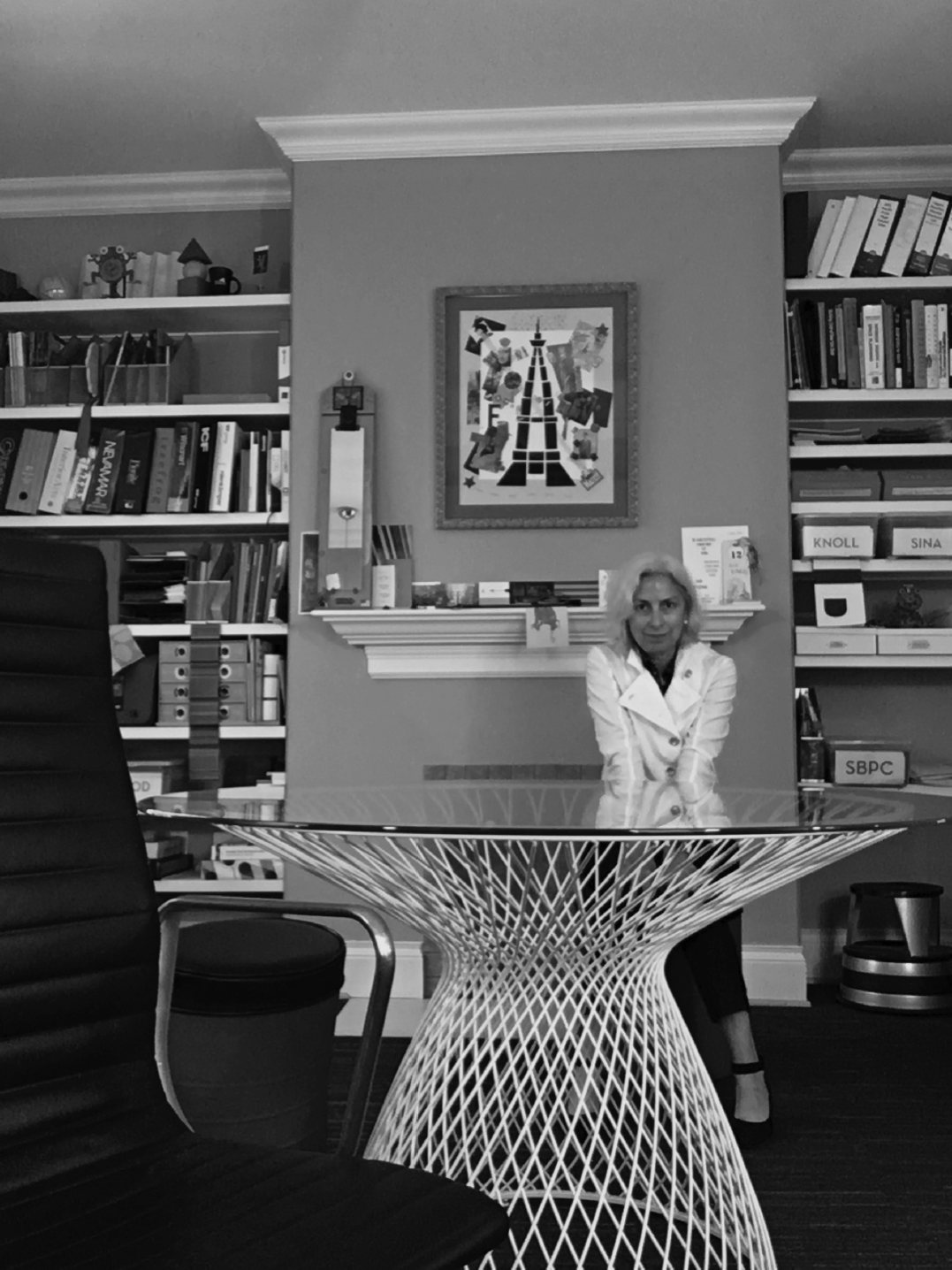 This is me in May 2019 in my office in the historic Allentown District in Buffalo NY.
I started ARIG, a Woman Owned Business Enterprise, in 2000. We provided professional, commercial interior design services for twenty years. All good things must come to an end, I closed the ARIG Design Studio December 31st 2019.
I am fortunate to have worked with great clients, both end users and as a sub-consultant to many talented architects. I have always been selective in project type working with people that have a strong appreciation for the interior designer's role and a sense of humor! In design, the tangible is generally the focus, but the intangible is most important. We do not know what the future office will look like. That is why it is important to think beyond the tangible office space and create a branded identity that reflects a compelling culture and produces a positive influence on employee recruitment, employee retention and customer satisfaction. The end result of any design leaves a lasting impression for a very long time and it is the designer's responsibility to provide excellent, professional services to our clients. That is what keeps them coming back.
My last word on the subject of design is COMMUNICATE OFTEN, it is the key to the success of any project and... keep smiling!
Thank you everyone!
m-